Agricultural School from Renslage
Agricultural School from Renslage (Osnabrück County), built in 1751. Re-constructed at the open-air museum in 1965.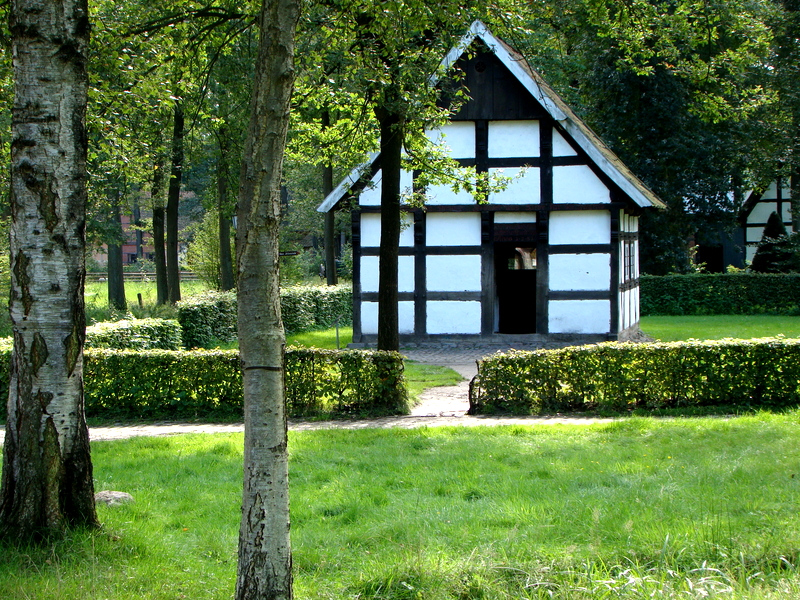 The major effect on the little students
The little, unremarkable building testifies to the educational success stories in the Pre-Industrial countryside. Initiated and financed by the farmers combine as the smallest community unit of shared living, numerous such little educational institutes were constructed as an expression of a veritable educational movement from-the-ground-up and as the nucleus of the later one-room schools of the 19th century.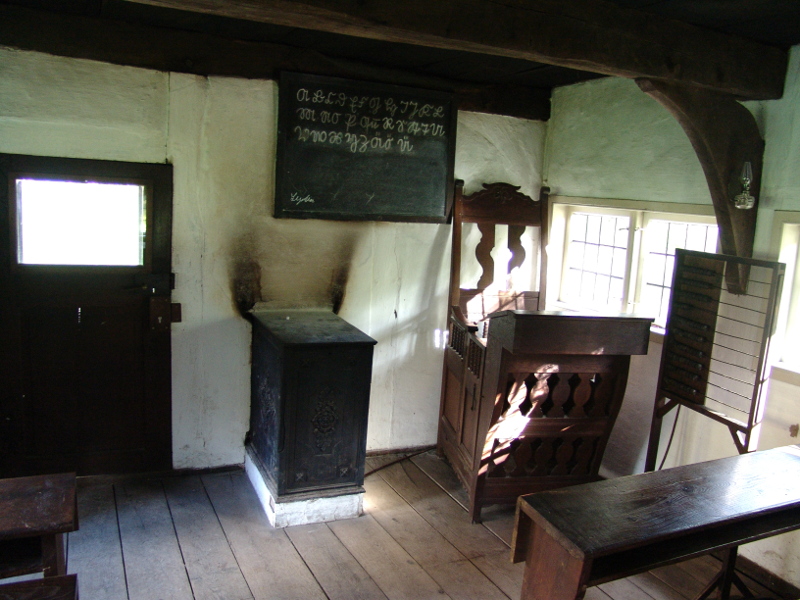 Education for (almost) everyone
Sixty students studied here around 1800. Even they were a symbol of the intense motivation, with which the agricultural business people promoted the education of their village children. Probably more than 80% of the young people could read at that time, once they left the school. This was not least the merit of the teacher, who had also been educated here and who often originated from the trade occupations, acquired the necessary educational knowledge and thereby took the first steps in the direction of making country teaching into a profession.